District
WADI ALYASEN DISTRICT
It covers a distance of 4.5 km, from Suwaid bin Harthah Road (west) to Ar Rub Al-Khali Road (east)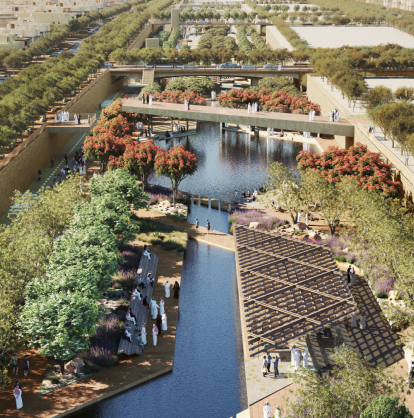 In the middle of it is a low-flow water canal. Water is treated and pumped into the district to form new canals, fountains, canoeing canals, and landmarks. The area is surrounded by a number of lands set out for private investments.
It includes pathways for pedestrians and cyclists, and shaded play areas for kids, in addition to a water treatment facility.

WADI ALYASEN DISTRICT
IN NUMBERS
---
A healthy and vibrant lifestyle across the city of Riyadh, with cyclists, horse-riders, pedestrians, artists, and many more at the Sports Boulevard.