It covers a distance of 5.5 km, from the Diriyah region (west) to Suwaid bin Harthah Road (east)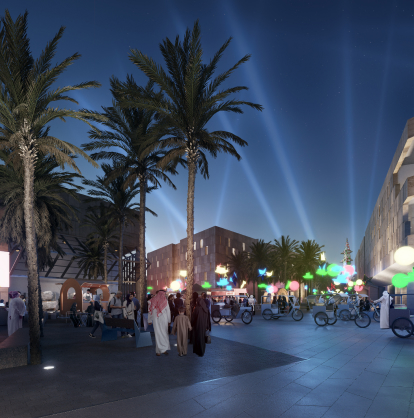 Arts District features cultural, arts, and recreational activities, with paths and trails for pedestrians and cyclists.
It includes green and open spaces, and a number of significant artworks, along with arts facilities, distinct areas for artists, workshops, and exhibitions, as well as areas open for private investment.

ARTS DISTRICT
IN NUMBERS
---
A healthy and vibrant lifestyle across the city of Riyadh, with cyclists, horse-riders, pedestrians, artists, and many more at the Sports Boulevard.