District
ENTERTAINMENT DISTRICT
It covers a distance of 3 km, from Ar Rub Al-Khali Road (west) to Abi Baker As Siddiq Road (east).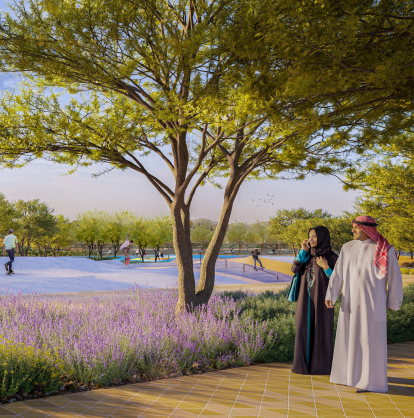 Entertainment District features a bridge for professional riders and a path for amateur cyclists. It includes an amphitheater, a complex for performances, and an open space. The district also features several hillside playgrounds and parks, and open spaces equipped with a cooling system for the summer season.

ENTERTAINMENT DISTRICT
IN NUMBERS
---
A healthy and vibrant lifestyle across the city of Riyadh, with cyclists, horse-riders, pedestrians, artists, and many more at the Sports Boulevard.