It covers a distance of 15 km, from Airport Road (west) to Al Janadriyah Road (east).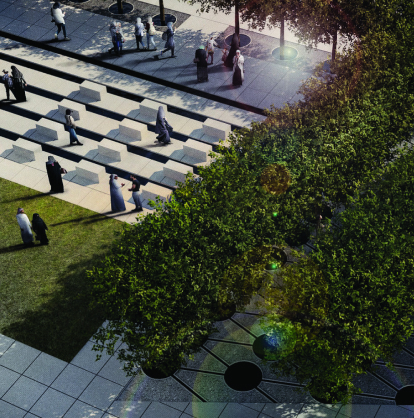 Eco District features areas for cultivation, including a number of fields and greenhouses for seed development, agricultural products, and organic food production. It also includes open picnic spots, a culinary arts center, and pathways for professional and amateur cyclists, as well as 4 service stations, along with investment spaces.

ECO DISTRICT
IN NUMBERS
---
A healthy and vibrant lifestyle across the city of Riyadh, with cyclists, horse-riders, pedestrians, artists, and many more at the Sports Boulevard.