District
ATHLETICS DISTRICT
It covers a distance of 4 km, from to Abi Baker As Siddiq Road (west) to Airport Road (east).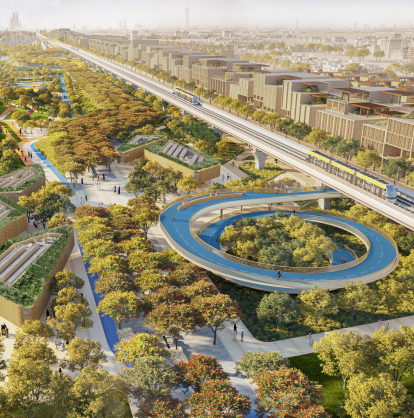 Athletics District includes a variety of sports facilities, along with a sports tower, surrounded by stadiums and training halls.
It includes pedestrian and bicycle paths, and a professional path for cyclists, as well as cycling stations, in addition to resting areas and spaces for rent, along with spaces for investment.

ATHLETICS DISTRICT
IN NUMBERS
---
A healthy and vibrant lifestyle across the city of Riyadh, with cyclists, horse-riders, pedestrians, artists, and many more at the Sports Boulevard.