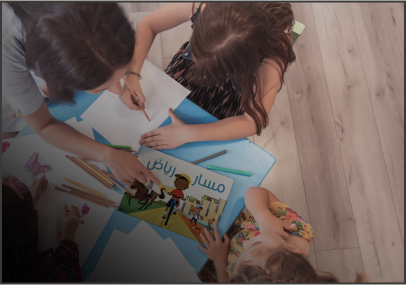 Riyad Path Story is one of the Sports Boulevard Foundation's initiatives to raise awareness about the project for children in a fun and engaging way.
In celebration of World Children's Day, the story was created with colorful and attractive drawings to reflect the Sports Boulevard facilities, educate children about the project, and encourage them to read and develop their imagination, mental, and artistic abilities.
Activities Timeline
Unforgettable experiences await children at our exciting arts and physical activities to learn more about Riyad Path!

DATE AND TIME
| | |
| --- | --- |
| 14 November 2023 | Tuesday | 5:00PM - 7:00PM |
| 16 November 2023 | Thursday | 5:00PM - 7:00PM |
| 18 November 2023 | Saturday | 5:00PM - 7:00PM |
Register
OUR LOCATION